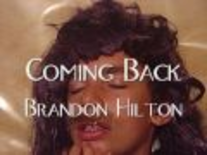 Welcome to New Wiki Name

Edit
Brandon Hilton Born (July, 29 1971) in Montana, USA and raised their. he is an americian-singer, actor and song-writer. He is best known for making horror music videos, and is the creator of disco music videos. His top singles are "Horror", "Do The Disco","Midnight Moon", "Are You There which was his first four singles which came out in the early 80's. in the mid 80's he created new singles from his album "Child Hood" with singles such as Back Stabber, Mad, Dress-Up, The Goul, and Dont Cry Just Dance. In the 90's he became king of electronic with his new album Threatned with his new singles such as Do it Twice, In A Hole, Give Me A Break, Spicy, Shake, History Hits, Shake On A DJ. In 1999 he created and directed his own movie which was also a music video titled "Frog Princess" which was a 59 minute long video and makes him hold a record of the longest music video ever.
Replace this with some news about your topic.
Replace this with the name of your topic
Edit
Write an introduction to your topic here, to explain to your readers what your topic is all about!
Latest activity
Edit